a colleague of mine is non sda. im trying to show him the light but he is as stuck in his ways just as i was prior to accepting GOD'S truth.
he directed me to this article. i must admit its very convincing even to me an Adventist. it actually got me started questioning some of teh stuff there. just imagine what a non sda must be thinking. this was all copied from the article he showed me.
Seventh-Day Adventism's Ellen G. White and Freemasonry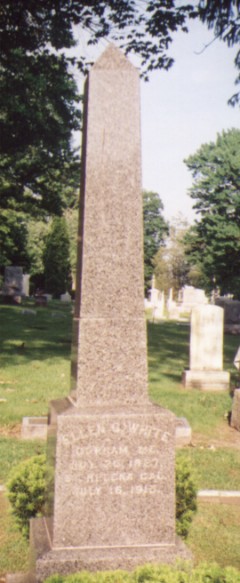 Photo to Right: Founder of 7th Day Adventism, Ellen G. White's Tomb Stone. Notice the Illuminati symbol. Obelisks represent Freemasonry, clearly evidenced by the Washington Monument.  George Washington was a 33rd Degree Freemason.
Without prophetess Ellen G. White (November 26, 1827 — July 16, 1915) there would be no Seventh-day Adventist [SDA] Church; however, SDAs seek to avoid the issue because Ellen G. White's life was saturated with occultism, damnable heresies and bizarre experiences.  SDAs revere White's writings as being equally inspired with the Bible.
Interestingly, Charles Taze Russell (founder of the Jehovah's Witnesses), Ron Hubbard (founder of Scientology), and Joseph Smith (founder of the Mormon religion) were all 33rd Degree Freemasons.
Mary Baker Eddy, the founder of Christian Science, was an associate of 33rd Degree Freemason Henry Steele Olcott who founded the Satan worshipping cult called the "Theosophical Society" with evil female Freemason, mother of the New Age Movement and Hitler's spiritual guide, Helena Petrovna Blavatsky. 
Satan is the god of this sinful world (2nd Corinthians 4:4) and operates through the occult to perform his works of darkness.  2nd Corinthians 11:13,14 informs us that Satan transforms himself into an angel of light to deceive people, and his sinister ministers are transformed into ministers of righteousness. 
Should it be surprising then that the Catholics, Mormons, Jehovah's Witnesses, Scientologists, Christian Scientists, Seventh-day Adventists, and other religions are all OF THE DEVIL. 
There is a visible, obvious, verifiable occult connection between nearly all major religions today, especially with Freemasonry.

Seventh-Day Adventism and the Occult
Seventh-Day Adventists are deceivers, led by Satan. I visited a so-called "Christian Bookstore." When I was leaving, the woman behind the checkout desk gave me some of their business cards. I took a look at one of their business cards while driving away and almost drove off the road.
Here is their card, which I scanned to my computer to show you. . .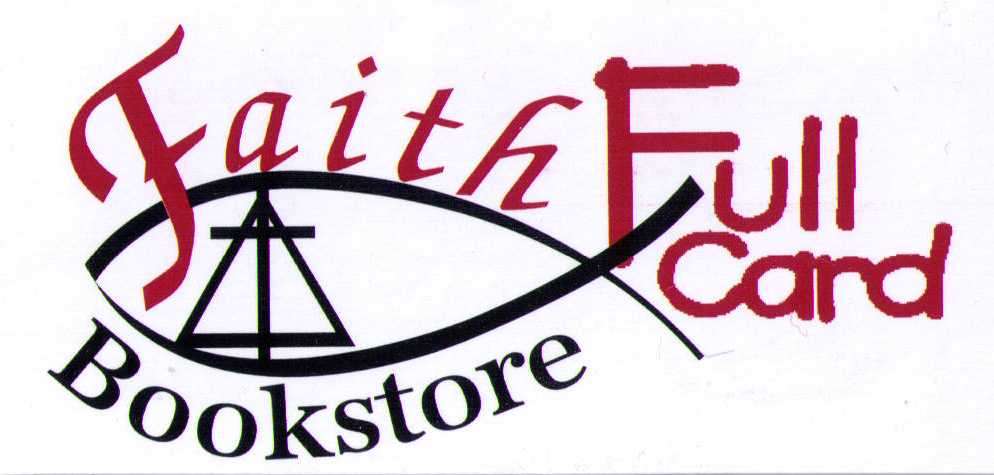 A business card from a Seventh-Day Adventist owned bookstore
I immediately recognized the all-seeing eye, which is a very popular occult symbol, showing one's allegiance to the New World Order. It seemed strange to me that a small advertised Christian bookstore would be a part of the New World Order, so I went back to the store to take a closer look. I figured that they must be a part of a bigger organization that is a part of the New World Order.
Sure enough, I found some works of darkness by Doug Bachelor, who is a popular Seventh-Day Adventist speaker in California. I went home and looked up the GENERAL CONFERENCE OF SEVENTH DAY ADVENTISTS website, and here is their official SDA logo . . .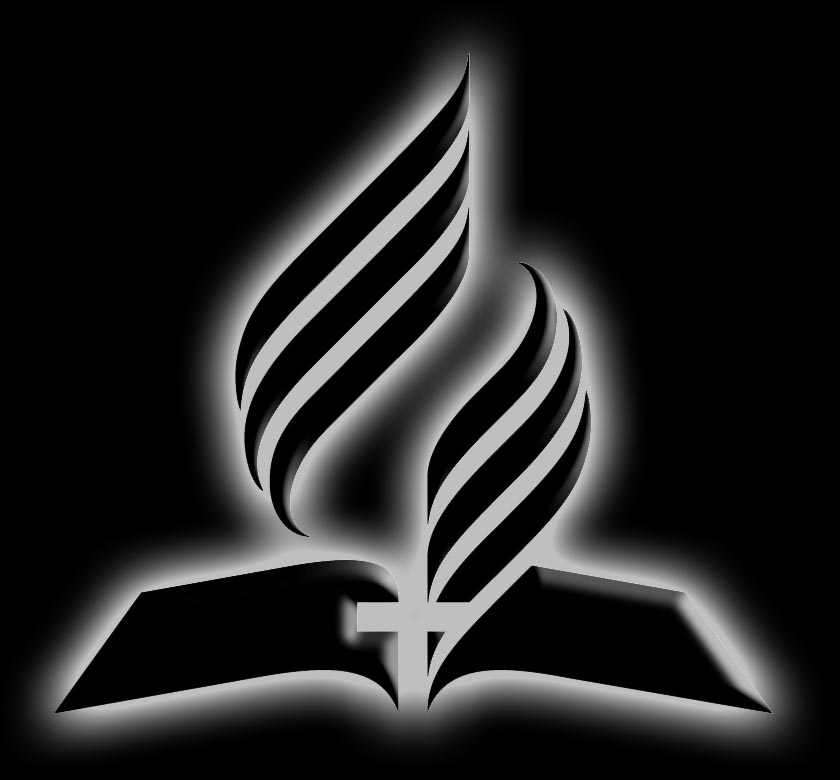 Official Seventh-Day Adventist Logo, shaped as a Masonic pyramid
Notice the shape of the Masonic occult pyramid, which is also displayed on the back of every U.S. one-dollar bill to mock the stupidity of society, and to remind us that we are now slaves to the Masonic-controlled New World Order . . .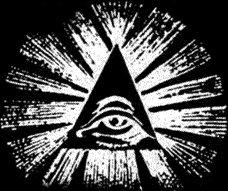 Notice the all-seeing occult Eye of Horus, commonly displayed inside the Illuminati pyramid, which has its origins in ancient Egyptian occult religion. The all-seeing eye is representative of Lucifer, the angel of light, who is the god of this world according to 1st Corinthians 4:4.
Here is the creepy logo for CBS studios . . .

Now take another look at the Seventh-Day Adventist bookstore's business card . . .